The Next Chapter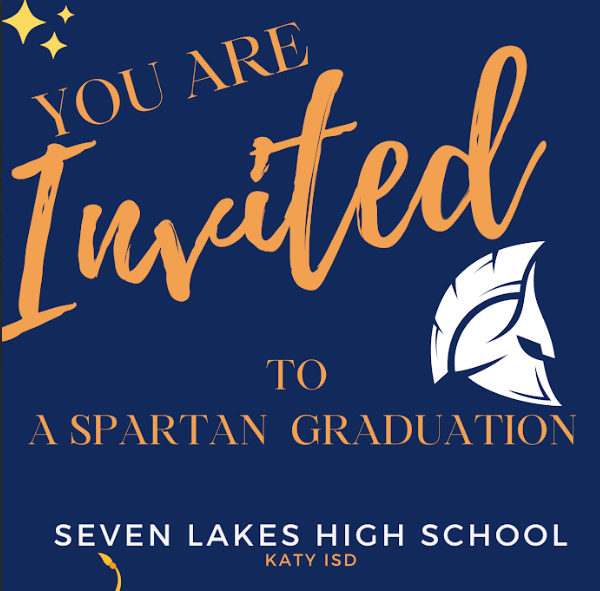 It would be interesting if high school was like High School Musical where it would follow students through high school and, just like the last scene of High School Musical 3, the students would graduate, and sing a corny song about their shared experiences and the credits will roll. Unfortunately, life isn't as whimsical as that, and graduating is not the end, but a prequel to a new and exciting movie called the real world.
"It (graduating) was surreal and exciting. It brought a bunch of emotions out of me," former student Mo Afolabi said. "I felt very grateful because some people who started the journey with me didn't get to finish. I also felt relieved, "It was like the huge boulder on my shoulder that had been there since I started (high school)."
The joy of liberation is from not having to wake up at 5:45 to catch a bus or having to walk through a congested hallway, or the most exciting of them all being free from parental supervision. It's about the freedom to be one's true authentic self. High school is a place to take a chance and experiment with one's identity without restrictions, however, in comparison to college, it is extremely sheltered.
"I felt more sheltered in high school," former student Kamille Lacy said. "Being outside of parental supervision does give you more freedom, it also exposes you to more things happening in the real world."
Exposure is the sense that it introduces people to a whole different level of social expectations. High school has a diverse range of people, but in comparison to college, it is sheltered. The college has people from all sorts of cultures, religions, upbringings, and beliefs. It is important to know how to interact with people and accept them for who they are because not everyone in the world is going the same as the people in high school. 
 "Learning how to accept people in high school made it easier for me to do so (in college)," Afolabi said. "You think that high school has a wide range of people, but then you go to college and meet a different wide range of people, so you actually have to learn to tolerate them. It can be challenging, socially."
Its difficulty extends to academics: where if one is not careful, it can be easy to fall behind. The good thing about the school is that it prepares its students for college by teaching them the organization, critical thinking, and collaboration skills they need to thrive in a college academic setting. It can test one's patience in high school, but by the time college comes, it becomes easier to apply their knowledge when learning challenging concepts. 
"Academically, I would say that Seven Lakes almost over prepared us," Lacy, who is majoring in legal communications, said."College has not nearly challenged me as much as Seven Lakes did. Although Seven Lakes was hard, I am grateful for their preparation."
Communication, Acceptance, and Knowledge- are all things that people can learn in high school. It's all about taking little life lessons and implementing them in daily life, because, although, they may seem insignificant, a lot of things can be learned from the things that happen, the people around, what is taught in classes, and even, the overly cheesy character strong lessons because they at the end of the day all build character building
"I learned a lot of lessons from high school that I carry with me," Lacy said. " but I think the biggest one is to frequently ask yourself where your priorities are and to ask yourself whether your actions reflect that."
All in all, graduating high school may be one of the scary yet exciting moments in life. And it may feel like the falling action of life, but it is not the end. It's just opening credits to an exciting sequel to life.
About the Writer
Lola Afolabi, Staff Writer
Lola Afolabi is a junior in her first year in SLHS Press. She loves talking to friends, reading fantasy and historical fiction, and listening to music. She is excited to write stories about the community, students, and teachers of Seven Lakes.