Researching To Change Lives
Senior Samitha Nemirajaiah publishes AP Research course work in The Young Researcher journal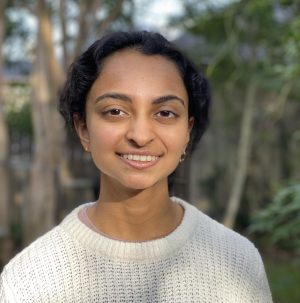 When senior Samitha Nemirajaiah put pen to paper one summer evening before her junior year, she did not expect that the research she was beginning to conduct on cystic fibrosis would be published in a prestigious peer-reviewed journal for the world to see.
The tireless months she put into designing research methods, carrying out observational studies and validating a hypothesis all came down to a 16-page publication for The Young Researcher entitled "Analysis of Ivacaftor Drug Approval for Cystic Fibrosis Patients with Gating Mutations".
"It's a very difficult disease to live with," Nemirajaiah said. "My research touched upon part of the approval process and how an earlier approval is needed in cases of rare genetic disease when no treatment exists."
Nemirajaiah conducted this research during her junior year as part of her AP Research class, a course in which every student has the opportunity to direct a research project that piques their interests. The Young Researcher journal, over the years, has published a few other works by Seven Lakes students in their volumes.
After partaking in various STEM-related extracurricular activities, Nemirajaiah found her passion for science. Her analysis of the Ivacaftor drug approval was Nemirajaiah's first endeavour into a research project.
"I first found an interest in science when I participated in science workshops and summer classes in the Houston Health Museum," Nemirajaiah said. "I delved into anything from cardiology to neurology."
Nemirajaiah was interested in conducting her particular project because she wanted to spread awareness about the adversity faced by patients living with cystic fibrosis – a disorder that damages an individual's respiratory and digestive systems as it causes mucus to become thicker and stickier, resulting in problems in ducts and passageways.
By carrying out her methods of research, Nemirajaiah made several conclusions that could provide reason to reevaluate the approval process of medicine.
"A goal of my research was to explore how drugs can be approved for similar genetic mutations when there is convincing early clinical data," Nemirajaiah said. "Fortunately, Ivacaftor and further pipeline of drugs such as Lumacaftor and Tezacaftor addressed 80% of the cystic fibrosis patients. It would be very interesting to get the actual real-life data and compare how an earlier approval of Ivacaftor for all gating mutations would have made a difference in patients' life."
As a senior participating in Science National Honor Society, Nemirajaiah is considering the opportunities she has for college. At the moment, she intends to pursue an undergraduate program in public health and potentially a career as a primary care physician.
"I'm privileged to say that I have many opportunities to research in STEM, which shows how the STEM field has become more inclusive," Nemirajaiah said. "I hope more research will be conducted in rare disease areas with much broader drug approvals."
Read Samitha Nemirajaiah's research in Vol. 5, No. 1 of The Young Researcher.