Democrat Club's Recent and Current Projects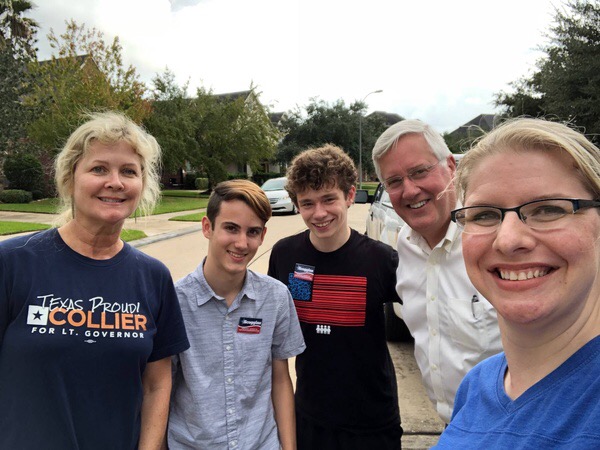 "Texans aren't buying what they're selling."
That seemed to be the catchphrase of Democrat Club's virtual meeting with former Biden advisor Mike Collier on March 9th. Collier said that when referring to the Republicans in office.
The recent snowstorm, the pandemic, climate change, a fifteen dollar minimum wage, and Black Lives Matter, are just a few of the topics covered. Additionally, students were able to pose any question they had for an answer from Collier.
The president of Democrat Club, Cameron Samuels, along with other officers like Victoria Jung and Santiago Garzon organized this event, and left with a good impression.
"I liked how Collier was very straightforward and honest. Usually adults and professionals try to maintain a fake persona, but he seemed really genuine," Jung said.
Anyone and everyone is encouraged to join the Democrat Club, even if they may not consider themselves full democrats.
"It's a great opportunity for those who want to be involved or just get to know the government or politics in general," Garzon said. "You don't have to be fully immersed in the party, and we give lots of opportunities to volunteer."
Currently, Democrat Club is helping fundraise for the fifth ward of Houston, which is still largely without running water after the winter storm.
"They are experiencing all these hardships that we don't experience, especially at our school." Samuels said. "The money will go towards hot meals, water, and the community."
You can donate on Venmo to @savetexas to help fundraise for the fifth ward.
Whatever your political stance, it is increasingly clear that young people are having more of a voice in politics, led by passionate activists.
"People in office and in power want to listen to young people and hear our interests so they can advocate for us," Samuels said. "That is so important, and for most people, historically, that has never been the case."