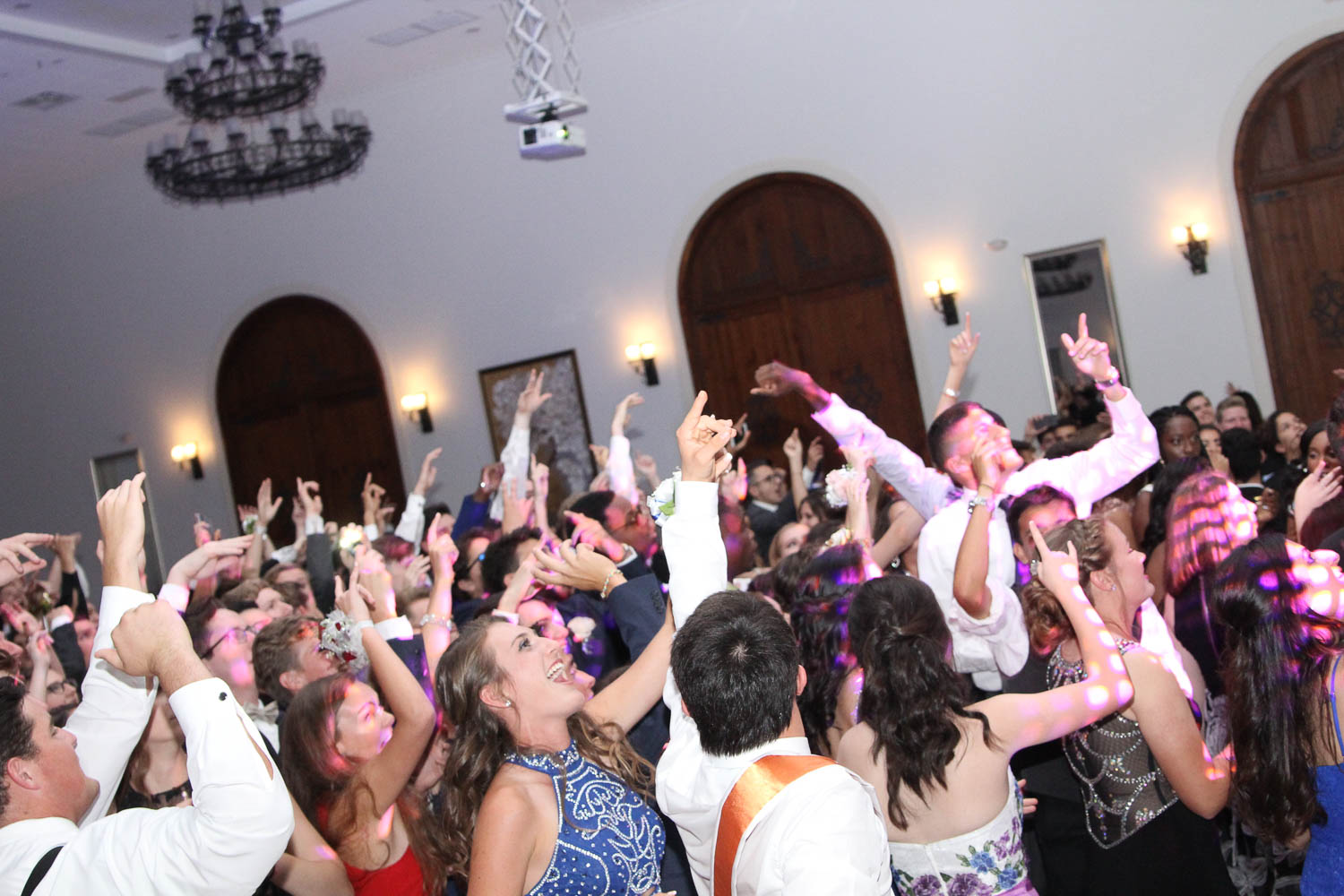 Tips and tricks to get yourself ready for a great senior prom!
Wear shorts under your dress!

Although your prom is about looking absolutely stunning with the perfect dress, hair and makeup, it's also about the party. This is your last chance to celebrate an end and a new beginning with your friends and peers after four long years of high school, so dress to impress, but also dress to move and dance your little heart out.

Save money on shoes and save your feet!

Dresses are a lot of money but are definitely worth it, so there's no point in spending a bunch of cash you'll probably wear for pictures and end up dragging around by the end of the night. You might as well wear some comfy flats under that long dress or put some flats or socks in your purse for dancing. That way you're not wobbling around looking for a bandaid because your feet are bleeding, such a night killer.

Ensure perfect skin and perfect makeup.

A month prior to prom start going a little heavy handed and become very consistent with your skin care routine. Avoid foods that cause acne like greasy fried foods, chocolate, and spicy foods. Make sure to try any pre-prom face masks and get facials way before your special day to avoid any last minute allergic reactions. The better your skin is, the easier the makeup application will be making you look smooth, not cakey, and picture perfect.

Gross hair is cuter hair.

Day old or two day old hair is easier to style, curl, and will have less flyaways. Lots of salons ask that you don't wash your hair the day of to ensure a better final product.

Picture perfect place.

When prom planning make sure to have an indoor and outdoor spot to take pictures just in case it rains, or a group comes to the same place as you do to avoid last minute scrambling for plans.

Bring along some oil blotting sheets.

Hopefully your prom day is bright and shiny and perfect for pictures. But along with a sunny day comes sweating and oil buildup. Pack some oil blotting sheets for you and your date to dab off any excess oil for pictures.

Get the cutest pictures all your friends, family and date.

Before prom, look up or think of some cute poses you wanna do with your boo and friends at pictures so you're ready and don't waste time thinking of poses, and having that awkward exchange of, "I don't know, what do you wanna do?"

Beauty sleep is essential.

Although you might be nervous and a little stressed the night before prom prioritize your sleep before your exciting day. You'll look more refreshed and be ready to party all night!

A waterproof mascara kinda night.

This is the night you've been waiting for, and it can be an emotional experience, and if something goes wrong, it can be a bit dramatic. Just to be safe, wear some waterproof mascara in case of tears and to avoid flakey mascara or black fallout from sweat, so you can still be looking as bomb as you did at the beginning of the night at the after party.

Show off those pearly whites!

Two weeks prior to prom, switch out your regular toothpaste and mouthwash for whitening toothpaste and mouthwash, and try to avoid dark liquids like coffee and soda to show off that beautiful smile all night.

Glowing goddess.

When applying lotion put some crushed up highlighter or liquid highlighter into your lotion for a natural, healthy glow look, or dust some highlight on your shoulders, collarbone, and arms.

Smell as good as you'll look.

Smell super great all night by spreading a very small amount of vaseline on places you normally put perfume like your neck, wrists, and behind your ears to give your perfume something to hold onto for longer. It acts sort of like primer for your perfume.

Tame your lion's mane.

Tame your baby hairs and flyaways with a toothbrush and hairspray! Spray a toothbrush, (preferably not the one you brush your teeth with) with hairspray and gently run it over your baby hairs to smooth them down and keep them apart of your cute 'do for picture perfect hair.

Have the fakest looking natural lashes anyone has ever seen.

Make your lashes look extra long by blasting your eyelash curler with a heated hair dryer and curling your lashes. Make sure it's not too hot! Also, you can stick your mascara tube in between a hair straightener to heat up the mascara. The heat liquifies and smooths the mascara to prevent clumps for a cleaner, easier application.

Lipstick stained teeth is so grandma. Check out this trick to avoid this super embarrassing makeup malfunction.


Slow and steady will not win the race. Make all reservations, appointments and do your shopping as soon as possible! The earlier you get things done the less stress and more fun you'll have!

Sister slippery slip up.

For new heels that are slippery at the sole, go on some concrete and scrape the soles to avoid slipping on the dance floor.

Peace out crusty lips.

Before applying lipstick, brush your lips with a toothbrush to remove flakey skin and for very chapped lips mix together coconut oil, honey and sugar in a small bowl to make a quick lip scrub and scrub away! This will help your lipstick from being flakey and cracking due to lack of moisture.

Have fun!

Although prom planning is stressful and there's so much pressure and expectations surrounding this night, make sure not to get caught up in the details, have fun with your group and make the most of your night. Remember, it's about the memories and being with your peers at your last hurrah, not the perfect dress, makeup, or having a date.