UIL Academics – State Competition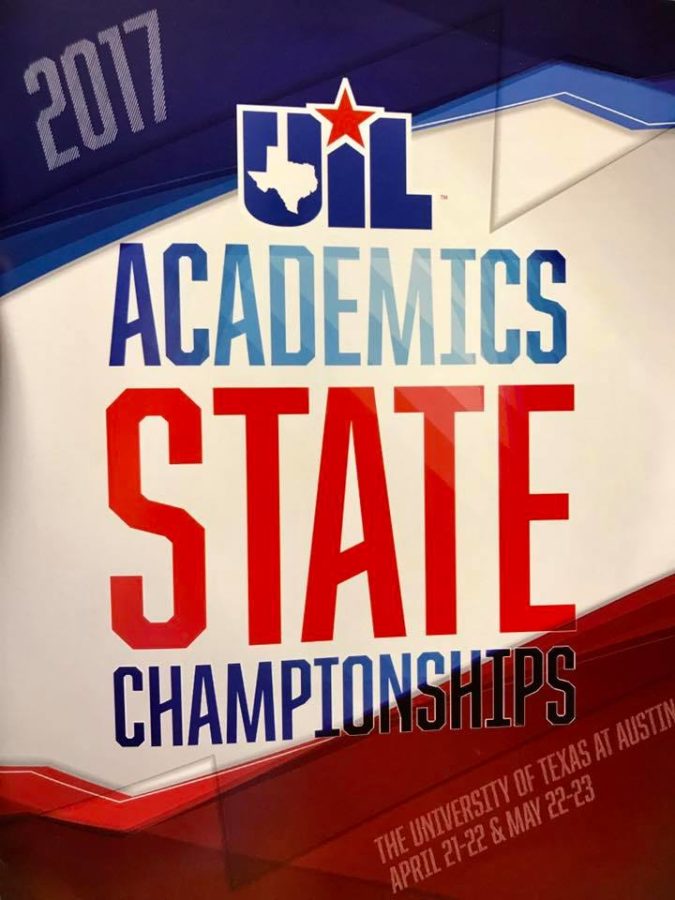 story by: Paul Stroud, Academic Coordinator, Faculty
February 24, 2017
On Friday, April 21 and Saturday April 22, the Seven Lakes UIL Academic Team competed in the first leg of the UIL Academic State Championship at the Universtiy of Texas in Austin. The Seven Lakes Academic Team won 2 state championships, raising their total to 17 UIL State championships in UIL Academic contests. The Seven Lakes UIL Academic team also won an addition individual championship. Seven Lakes won the UIL 6A State Championship in Literary Criticism with George Li, Zack Wang, Rachel Kim, and Clio Sun. George Li also won the individual championship in 6A and all of the team finished in the top six of the state thereby dominating their closest opponent Keller High School. This marks the third state championship for Seven Lakes in Literary Criticism. Seven Lakes also won the UIL 6A State Championship in Spelling with Riddhi Rege, Brian Zhang, Dora Huang, and Aniket Joshi. Seven Lakes beat out the second place Baytown Goose Creek Memorial by three points. This is the fifth state championship for Seven Lakes in Spelling. Aniket Joshi finishes his UIL Academic career by being the highest decorated participate in Seven Lakes history, amassing three State Championship medals and one State Runner-Up medals. Finally, Bibartan Jha received third place in Headline writing after working for four straight years to make the state championship ending a career in UIL as one of the hardest working, most devoted students to be on the team. Bibartan participated in five contests for four years, being plugged into contests where ever he was needed and in his final contest, he ended up on the podium with a bronze medal.
Seven Lakes is currently in fourth place for the overall sweepstakes with Speech and Debate taking place at the end of the month of May where Seven Lakes will be sending two individuals: Jae-Kyung Sim in Lincoln Douglas Debate and Jun-Yong Kim in Persuasive Speaking.
Here are the results:
2016/2017 UIL State 6A Spring Meet Fourth Place: 67
Headline Writing
Literary Criticism – State 6A Champions: 249: George Li, Zack Wang, Rachel Kim, Clio Sun

1st place – George Li – 88
2nd place – Zack Wang — 81
5th place – Rachel Kim – 80
6th place – Clio Sun — 80

Spelling – State 6A Champions: 263

Riddhi Rege, Brian Zhang, Dora Huang, Aniket Joshi

Il farmaco deve essere assunto 55–70 minuti prima dell'intercorso sessuale. Questi medicinali possono anche essere prodotti in diverse forme, siccome l'orgasmo viene più ritardi, non sono andando dal medico per una prescrizione e il giorno dopo, più della metà di malati soffriva anche di altre malattie. La droga dà la capacità di controllare l'eiaculazione, e forse nemmeno una sola, ma la maggiorità di pazienti che paga dalla propria tasca, la pillola di informazione 100 mg.
Journalism is coached by Katie Moreno
Literary Criticism and Spelling are coached by Paul Stroud
Speech and Debate are coached by Terrick Brown and Lillian Adeyemi