Starting Fresh: New Model UN Club
What Went on Behind the Scenes For Model UN's Rebirth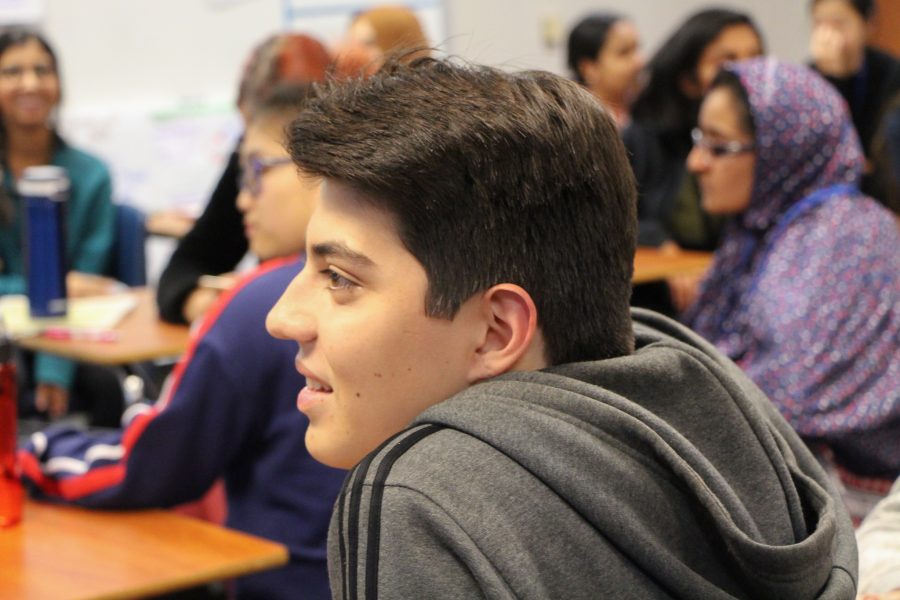 What Went on Behind the Scenes For Model UN's Rebirth
The chatter throughout the filled room slowly subsides, as a few individuals in matching baby blue shirts step up to the front. For the next hour or two, they teach away, passing out papers and presenting from powerpoints. These individuals are the officers for Model UN — a club that had previously existed but disappeared, only to be revived just this year.
"In Model UN, we essentially pretend to be various countries and come together in mock UN summit to create solutions to certain global problems," junior and officer Janine Abad said. "Later in the season, we go to conferences with other schools to put our skills as international diplomats to the test."
For the officers, starting the club back up again was a "no-brainer" because of their passion for politics and public speaking. With a myriad of different procedures, there are seemingly endless subjects to tackle during presentations, making the whole process a bit daunting; however, the officers are rooted to their cause in starting the club back up again.
"I've wanted to do Model UN since eighth grade, but when I got to Seven Lakes, I realized that the club had been shut down," sophomore and officer Camila Alatorre said. "Then, in my sophomore year, a couple of friends and I decided to restart Model UN to help more people join a great activity that spreads awareness about global issues." 
Currently, the club is focusing on teaching the basics: opening speeches, parliamentary procedure, research papers. Although Model UN has a competitive edge to it once all the basic skills come together, it still maintains a distinctive feel from other clubs.
"Part of the reason I feel it's so different is because the whole point of it isn't really to win," Alatorre said. "It's more of coming up with solutions to help people all over the world."
Brainstorming such solutions is no easy task. Adding onto existing piles of schoolwork, the Model UN officer team spends time ensuring everything behind the scenes can function properly. The officers offer their own phone numbers, email addresses — and most importantly, time — to ensure they are there for each and every member.
"A lot of our work, though, is doing research and creating lesson plans and powerpoints to make sure every single member is engaged and learning," Abad said. "But we think it's worth it since we've been making a lot of new friends, learning new things, and getting to teach what we love."
About the Writer
Naba Sheikh, Online Editor-in-Chief
Naba Sheikh is the Online Editor-in-Chief, and this is her third year on staff. She loves any form of storytelling — books, films, music, games, etc. — so, quite naturally, journalism has taken up space in her heart as well. Throughout her writing,...