Sensational Sapphires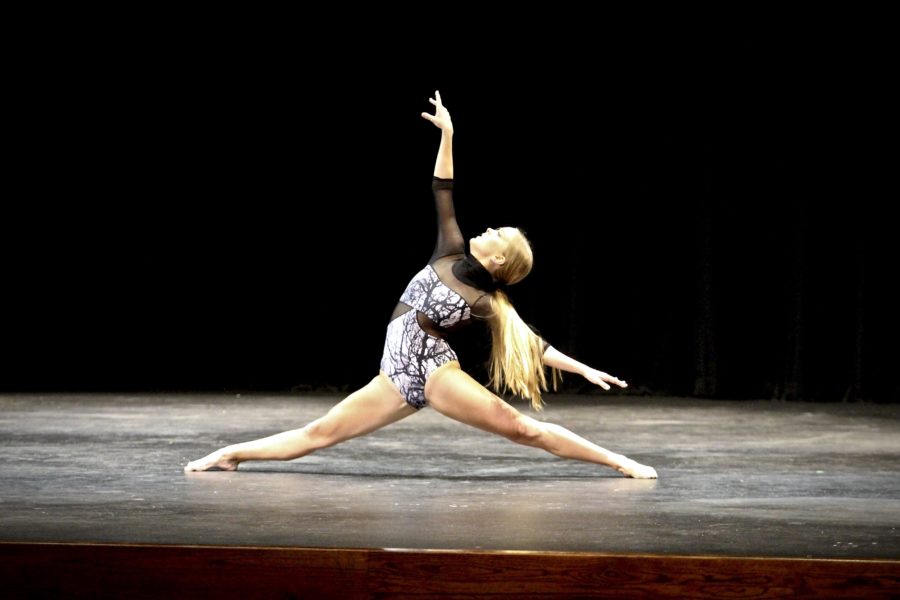 Sapphires Make School History During Contest Season
As soon as football season ends, off season begins for the football team, but there is no rest for the Sapphires as they immediately begin preparing and practicing for contest season, and their Spring Show. This year, the Sapphires won overall grand champions three times, the state championship, the dance officers won overall grand champions four times, and made history as they went undefeated all contest season.
"Going into the season, I had no idea what to expect," senior Erin Gawne said. "Our team has done relatively well in the past, but we've never won all three competitions during a season. At our finals competition, we were up against some pretty tough competition, and I went into awards pretty terrified. Hearing them announce us as the overall grand champs, securing us with the 3x overall grand champion title, it was surreal."
The Sapphires start learning dances for contest season before school even starts, practicing at 6:15 a.m. every morning and during school as well.
"Most people don't realize how much work we really put into the season," Gawne said. "During practices, we mainly clean dances by doing them over and over again, and focusing on certain sections that might not be as strong as the others. It's important to make a dance consistent all the way through and to not falter at all."
In addition to group performances, some Sapphires have solos, drawing inspiration from many places.
"My solo, Grace, was inspired by my own experience and emotions I feel when I dance," sophomore Joie Li said. "When I dance, a lot of times I feel free and relaxed, but a lot of times it's easy to feel judged, so my solo resembles the wanting to be relieved from the pressure when I dance, and to be able to express myself without words."
The Sapphires are known for the props they use during dances, adding an extra element that helps the team succeed.
"We have prop nights every week where we paint and glitter signs as well as build the props themselves, which is done by our dads, not us," Gawne said. "Judges honestly don't care that we're tired. They just want to see a good performance and that's what we aim to do."
Despite the many challenges that come with being a Sapphire, they are able to see all their hard work pay off, and make memories with their teammates.
"The most rewarding part of being a Sapphire would definitely be seeing all our hard work [paying] off with our achievements, as well as all of the experiences, like contests or football games, that make Sapphires an environment full of positive growth and support," Li said.